This page is for your pictures, either holiday snaps which you think may be interesting to our readers or photos of you ... as long as they have a connection to Cyprus.
Click on the them to enlarge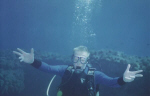 Jon Rourke from Denver,
Colorado, USA. Diving at Cape Greco, May, 2001. "I Will Return!"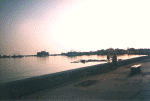 The stuff of memories: Dusk at Paphos harbour.
Taken: 1992: Saw this kid and granny walking the wall. Just couldn't resist the shot. Mike Pepper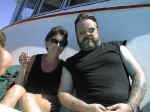 Trond & my wife Tone taken on the party cruise boat in September 2001.It was my wife's 4 and my 3 tour to Agia napa, and let me say, Cyprus is absolutely the best place on earth, we love it!!! Our dream is to buy a apartment and live in Agia napa, at least 6 mnd's of the year. We live today in Norway and it's a rainy and cold country most of the year. So there is no doubt we will be back !!!
Love from Trond & Tone...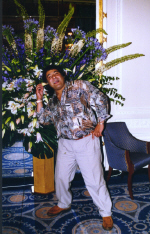 Andy the cockney wild Greek all the way from welsh Wales love to you all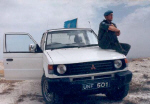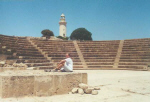 My name is Max!
in 1994 I spent 8 month in cyprus with joining the UN. and I will be back
someday to the sunny island because cyprus is one of the most beautiful places on earth! so meet me in Napa soon! C U CYPRUS !!!


I just would like to say thank you for the best time in my life. Forever in my heart, love Roger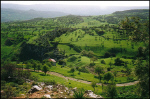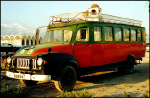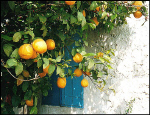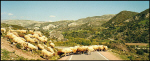 The lemons are not in a sleepy village, but on the outskirts of Lemosos!
the scenic shot is taken on a dirt track in the hills near the abandoned village of Zacharia (east of the Akamas peninsula) and the bus ? typical Cypriot bus (one of the few remaining in use, it seems) in Limassol. Thanks to Mathew Sidford

and we are waiting on the
next batch, so come on, send them in.
Either E-mail them to mistress@windowoncyprus.com in
GIF or JPEG format, or send the snaps themselves to;
Armata P O Box 40218 ,Larnaca, Cyprus