Traditional Cyprus holiday homes
We would like to present a selection of lovely buildings in authentic surroundings.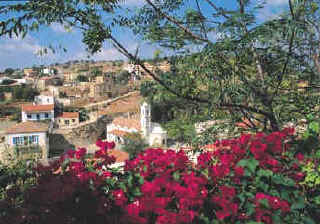 These holiday homes are all available to rent, and we can check availability for you on any of them . We have listed them with prices on different pages.
Cyprus villages is a complex of traditional lodgings, each with its own individual characteristics, all are situated throughout Tochni and Kalavasos our new addition Pentakomo village They have all been beautifully renovated using traditional materials.
You will enjoy the tranquility of the bougainvillea filled courtyards as well as the more demanding activities available nearby, such as swimming at governors beach, horse riding, fishing, cycling and walking the nature trials. If you like you can take traditional cookery lessons and even watched halloumi (Cyprus cheese) being made, pick olives and citrus fruit, or learn about local tradition.
There are about 50 apartments in all, ranging from studios to 2 bedroom flats or houses.
All are tastefully decorated and furnished in the traditional style, but without sacrificing modern amenities. The standards of accommodation offered are adequate.
For larger groups and companies there is also a conference room and modern communication facilities. There are swimming pools available at convenient locations throughout the villages for the exclusive use of the residents.
Tochni, Kalavassos & Pentakomo villages are approximately 25 minutes drive from Limassol and Larnaca towns, 45 minutes from Nicosia and 1 hour from the Troodos mountains and approximately 1 hour from Paphos town. Our apartments are one or two bedrooms with self catering facilities with kitchenette, open plan living room, wc with shower and balcony or patio. We provide a twice a week cleaning service for general cleaning and change of towels and once a week change of the bed linen. Bed sheets and towels are provided.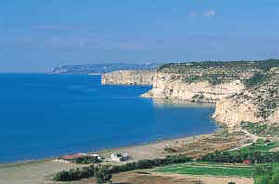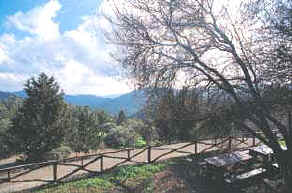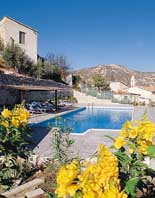 There is live music every
Tuesdays and Saturdays.
Most of these houses are not suitable for the elderly but if you do have elderly people with you, we would need to be aware of this so
we can arrange an apartment with easy access.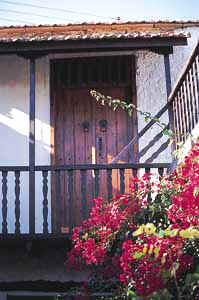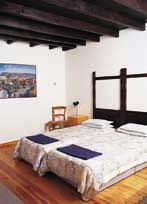 When you book accommodation at these Cyprus villages you do not choose a particular house, only the type i.e. Studio, 1 bedroom or 2 bedroom.
Air conditioning is available in the summer, as is central heating in the winter. Indeed having spent one of the seasons at Tochni or Kalavasos in the Cyprus Villages, you may want to return to try the other season and taste its contrasts.
The name Kalavasos is derived from the Greek words meaning Good Base, and the village is just that; an ideal place from where to go out and about exploring the many delights that this area has to offer.





If you click on any of the small pictures with borders you can view them in closer detail.



Extra person on a sofa bed in either category is extra per day in the Summer and slightly cheaper in the Winter.
Children under 12 are free if sharing the room of the accompanying adults.
Air conditioning is an extra charge per day per bedroom and is optional.
Baby cots are available free of charge on request
If you wish to check availability or make a reservation, please contact us here.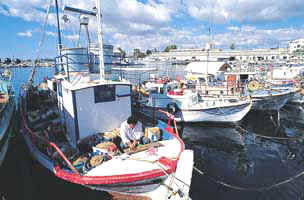 Have a lovely Holiday, and please let us know about it when you get back.
Riding lessons, holidays and Hacking is available here, see
To see more agrotourism destinations, click here

Also see Villas and apartments here
or fill in our Holiday request form here