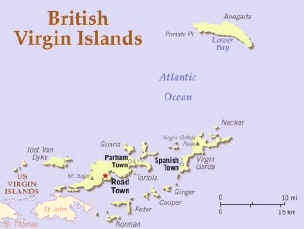 Virgin Gorda: is one of the prettiest islands in the Caribbean and is a magnet for sailors and Tourists alike.

Because the islands are a British territory, There is a delightful blend of Caribbean and European cultures. There there are no high-rises or casinos, just friendly people, small boutiques and dancing in the sand .
The British Virgin Islands are also a favourite among the yachting crowd. The crystal-clear waters of the British Virgin Islands provide protected cruising and exhilarating sailing, where you're always in sight of land, and sheltered anchorage's abound. These islands offer fine cruising throughout the entire year, because when it comes to weather, there is no off-season; the 85 to75 degree climate invites you all year-round.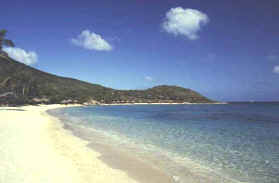 Doing Business in the British Virgin Islands


Yachting trade licenses are available to all nationalities to do business in the B.V.I. We will assist with the paperwork involved in processing the business transfer and will help train and hand over the business. there are many advantages to doing business in the B.V.I : low taxes, low crime, warm weather, strong currency ( US $ ), cash business. We enjoy these benefits living and working in the B.V.I.
This business is now sold, however the new owners have a limited time frame to run it, as a life project and it will come back on the market in 2001, if you are interested
Also - see here for something similar