As promised, here are two pictures from our (unforgettable) "Surf &
Turf" day...you can see my husband playing Tarzan and the
herdsman....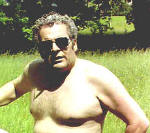 This was sent in by Hans from Zurich.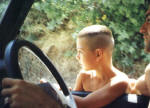 This is Evis. He's the best driver. You have to meet him. It's a very friendy and funny boy. Thank you Evis! Greeting from An xxx (Belgium)!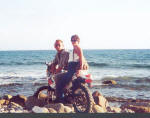 These particular treks are no longer provided by the same people, however to view the current options, see http://www.cyprus-adventure.com