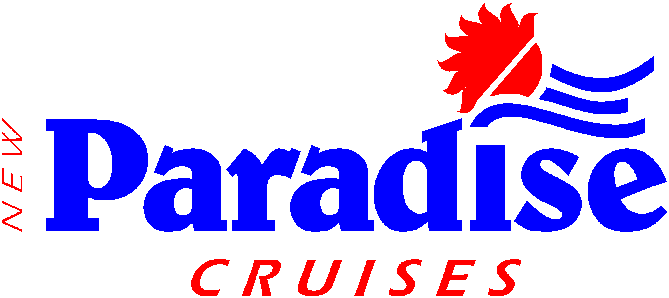 BOOKING CONDITIONS
Prices include accommodation, Buffet Breakfast and Buffet Dinner on the cruise. Expenditures of a personal nature, snacks, drinks etc., and gratuities are not included.
Accommodation: Cabins are assigned automatically and Cabin numbers will be given to passengers on embarkation and in accordance with the category booked and paid for.
Children Welcome: Aged under 2 years old travels free of charge provided they do not occupy a bed/berth. Ages 2-12 travel at special rates.
Unused Services: Any unused portion of these arrangements is not refundable or exchangeable for alternative arrangements.
*Cruises cannot be interrupted*
Shore Excursions: These are optional and paid extra when making your booking. Responsibility of the Owners and Operators of the Vessel does not extend beyond the vessel.
When passengers leave the vessel any arrangements made for them or by them are at their own risk.
Travel Documents: Valid full passports are needed for disembarkation at either Israel or Egypt. Some Nationalities require a visa to disembark even for a day trip to both Israel and Egypt, please enquire when making your reservation and obtain accordingly.
Lunch during Excursion: In order to give more time for sightseeing packed lunch for the excursion to Egypt and Israel is provided.
Insurance: New Paradise Cruises Ltd, Acting as Agents, will not accept responsibility for loss, or damage to your baggage, money, jewelry, valuables or any belongings whatsoever and howsoever caused. Nor will New Paradise Cruises Ltd, Acting as Agents accept any responsibility for personal accident, injury, sickness or medical expenses of any nature whatsoever and howsoever caused. It is strongly recommended that all passengers obtain insurance to protect their baggage, possessions and valuables and to cover against personal accident, sickness, injury and medical expenses etc.
Transportation: Transportation of passengers, baggage and effects is subject to all the terms and conditions of the passage ticket or group ticket issued.
Cancellations:
1. For pre-bookings from abroad:-
- Up to 21 days prior to departure date no cancellation fees.
- 21-14 days prior to departure date 50% of the cruise price.
- 14-7 days prior to departure date 75% of the cruise price.
- Less than 7 days prior to departure date 100% of the cruise price.
Currency on board: The currency on board is Cyprus Pound, but any other currency can be changed at the Purser's office.
New Paradise Cruises Ltd, Acting as Agents, reserves the right to substitute its vessels, cancel cruises with or without notice or change the itineraries with or without notice.
[ Home ] [ Up ] [ Adventure Treks ] [ Agrotourism ] [ Akamas ] [ Alternatives ] [ Animals ] [ Aliens in Cyprus ] [ Art ] [ Awards ] [ Ayia Napa ] [ Banking ] [ Books ] [ Bungee ] [ Business Guide ] [ Car Hire ] [ Chat ] [ Classifieds ] [ Contacts ] [ Cruises ] [ Views ] [ Disabled ] [ Diving ] [ Education ] [ Feedback ] [ Ferry ] [ Fishing ] [ Equipment Hire ] [ Flying ] [ Food ] [ General info ] [ Pink peace ] [ Getting Here ] [ Gift shop ] [ Greetings ] [ History ] [ Holiday ] [ Horoscope ] [ Horse Racing ] [ Hotels ] [ Intro ] [ Kids stuff ] [ Larnaca ] [ Leather ] [ Lefkara ] [ Like it/ hate it ] [ Limassol ] [ links ] [ Location ] [ Mailing & Privacy ] [ Maps ] [ Meanderings ] [ Newsletter ] [ Nicosia ] [ Paphos ] [ Penfriends ] [ Politics ] [ Property ] [ Protaras ] [ Riding ] [ Safari Tours ] [ Sailing / Boats ] [ Search ] [ Shopping ] [ Site Map ] [ Skiing ] [ Sport ] [ Travel ] [ Troodos ] [ Wines ] [ Villas ] [ Weather ] [ Weddings ] [ Your Pics ] [ Zenon/Stoic ]