This is a Charming Stone Built Traditional Detached Country Residence
for sale now with vacant possession in Pachna near Limassol.
Some of the property's features include 1,530 sq.m of courtyard, gardens and orchard, with an optional vineyard adjoining. There are many fruit trees, stone kleftiko and bread ovens, detached outbuilding and
a stone lined well for water.
It is approached via a private lane.
The house itself is built of original stone and is in excellent condition.
The kitchen/dining room has its original fireplace and beams.
Upstairs there is a lounge with its own fireplace and a tiled veranda overlooking the delightful grounds.
All 3 Bedrooms are en-suite with bath/shower rooms and WC's.
This property will be appreciated for its charm, atmosphere and comfort,
it lends itself to sympathetic development as an exclusive tourist related business. There is ample room for a swimming pool and/or extra accommodation.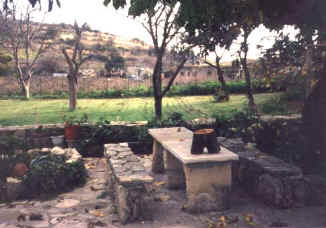 The price excluding the vineyard is Cú79,000, a quick snip buy .

See more pictures below
If you wish to contact us regarding this house please click here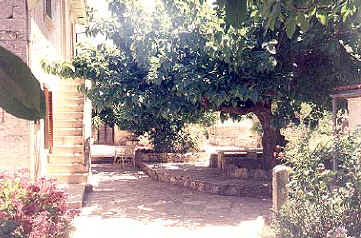 Click on the thumbnails above to view them properly