Two bedroom apartment in

Saint-Petersburg city Russia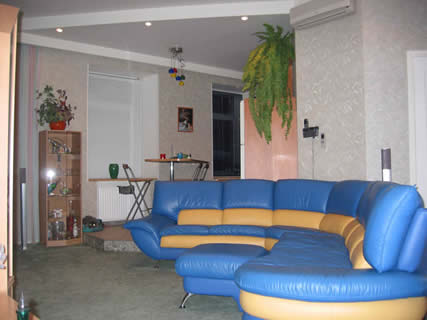 Two bedroom apartment are all finished to a very high standard - 1-st floor, height of the walls is 3 m 20 sm.
It's located in the historical centre near the main street Nevsky protector of the Saint-Petersburg.
Fully furnished - the furniture, washing machine, gas-cooker, micro-wave cooker, two TV-sets, air-conditioner, three telephones, computer, fax set, xerox, special sistem for cleaning of water, special sistem for heating of the floors,security TV-sistem, etc.
click on picture to enlarge
The price for sale approximately 150 000 CYP Pounds.